Paul McCartney will be releasing a new solo album in 2020, with the title officially McCartney III. On October 21, the legend formally announced the album's December 11 release, with an official trailer. (Watch it below.)
Classic rock forums and Beatles bloggers had been discussing it in earnest for weeks and on October 19 McCartney's Facebook page released the first teaser graphic. The new album, described as "an eclectic collection of spontaneous songs" comes decades after the first two in the series: 1970's McCartney (which essentially announced the Beatles' breakup) and McCartney II, which arrived ten years later in 1980. Both of those releases are true solo efforts in that McCartney performed all the instruments himself (with occasional vocal assistance from his wife, Linda).
The new album's release date is December 11 via Capitol Records. It's available for pre-order on vinyl in the U.S. here.
Watch the album's official trailer
With extra time on his hands due to the pandemic, Sir Paul is rumoured to have recorded as many as 25 tracks, though it appears that the album includes 11.
In keeping with McCartney & McCartney II's photography by Linda McCartney, the principal photos for III were shot by Paul's daughter Mary McCartney—with additional photography by Paul's nephew Sonny McCartney as well as photos Paul took on his phone (it's a family affair). The cover art and typography is by celebrated American artist Ed Ruscha.
Speaking about III, McCartney said," I was living lockdown life on my farm with my family and I would go to my studio every day. I had to do a little bit of work on some film  music and that turned into the opening track and then when it was done I thought what will I do next? I had some stuff I'd worked on over the years but sometimes  time would run out and it would be left half-finished so I started thinking about what I had.  Each day I'd start recording with the instrument I wrote the song on and then gradually layer it all up, it was a lot of fun.  It was about making music for yourself rather than making music that has to do a job.  So, I just did stuff I fancied doing. I had no idea this would end up as an album."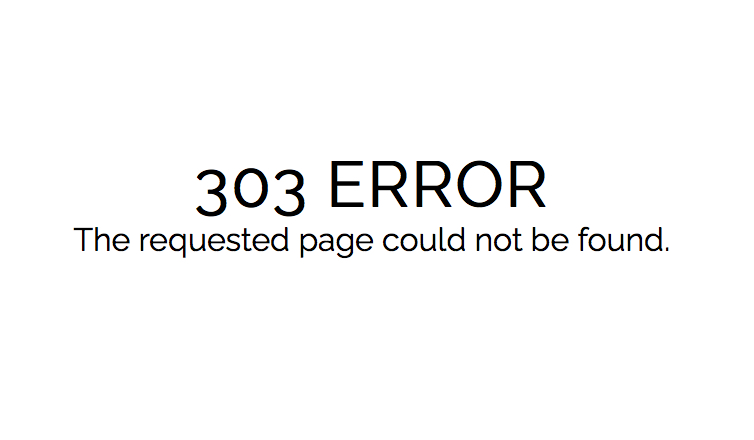 More substantive "clues" about the release abound. A website, McCartneyiii.com, has been created and internet sleuths have discovered that it was registered by a company that has registered other McCartney sites for MPL Communications, which manages his business affairs. As of October 19, the website's only graphic shows a "303 Error," an HTTP code that actually exists (though most internet readers generally encounter the more common 404 error code). Moreover, the links for "Terms," "Privacy," and so on, usually found in mice type at the bottom of a website's home page, take visitors to pages from Universal Music Group, owner of Capitol Records.
At around 10:30 p.m. ET on Oct. 19, McCartney tweeted a photo.
🎲🎲🎲 pic.twitter.com/LtpnCsZBWw

— Paul McCartney (@PaulMcCartney) October 20, 2020
Others followed on Oct. 20.
🎲🎲🎲 pic.twitter.com/Q8t4czk84N

— Paul McCartney (@PaulMcCartney) October 20, 2020
🎲🎲🎲 pic.twitter.com/fMUHjfApLr

— Paul McCartney (@PaulMcCartney) October 20, 2020
Just been making some enquiries about how I become an official member of the McCartney/MPL/Apple stable of critics & journalists.

Wish me luck!

(Btw, how FAB are these dice?)#PaulMcCartney#McCartneyIII #McCartney3#PaulMcCartneyPodcast pic.twitter.com/be92WqWMBP

— PaulMcCartneyPodcast 🎲 (@McCartneyPod) October 19, 2020
From the album's listing on Amazon: Paul McCartney will release McCartney III on December 11. Paul hadn't planned to release an album in 2020, but in the isolation of "Rockdown" he found himself fleshing out some existing musical sketches and creating new ones. Before long an eclectic collection of spontaneous songs would become McCartney III: a stripped, self-produced solo work marking the opening of a new decade. Built mostly from live takes of Paul on vocals & guitar/piano, overdubbing bass, drums, etc. atop this foundation.
McCartney III will be his first album since 2018's Egypt Station. That title received an extra-long teaser campaign which included many surprise club dates. The legend, who turned 78 on June 18, 2020, had a European concert tour planned for 2020. It was cancelled due to the ongoing pandemic.